Who? Amanda :) Talk about a giving person! She came across some extra grocery money and decided to share her blessing with us! We lost all of our food in the hurricane, so she was so kind to help us bouce back! These are the things she gave us !
Amanda's House
(but foods from Walmart, lol)
3 Packs of Oscar Meyer Lunchmeat 2.50ea
2 Packs of Borden Cheese Slices 2.50ea
1 block of cheddar cheese 4.78
Kraft Mayo (I just lost a BRAND new one of these, so I was very excited) 2.50
Peter Pan Peanut Butter 2.40
4 1/2 lbs Lean Ground Beef 8.37 ea
3 Lbs Chicken Breasts 9.97
Oscar Meyer Hotdogs 2.50
Smuckers Squeezable Jelly 1.38
Jimmy Dean Sausage 2.50
2.5 lb Pork Chops 5.50
total:65.78OOP: $0
AMANDA, YOU ROCK!!!! :)
CVS
Amanda also let me on to a popice deal at CVS.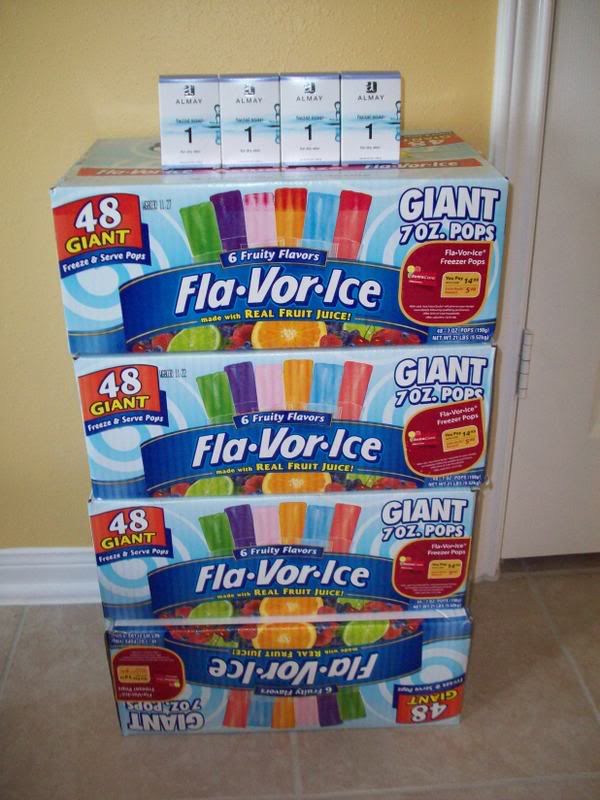 5 @ 3.74 (clearance normally 14.99)
4 Almay Soaps @ .99
Total: 22.66
4 Almay qs- 3.96
Subtotal 18.70 paid with $15 ecbs and 1.87 on gift card
OOP: 0 and got $25 in ECBs!!!
Only four are pictured because I gave 1 to Amanda :)
Walmart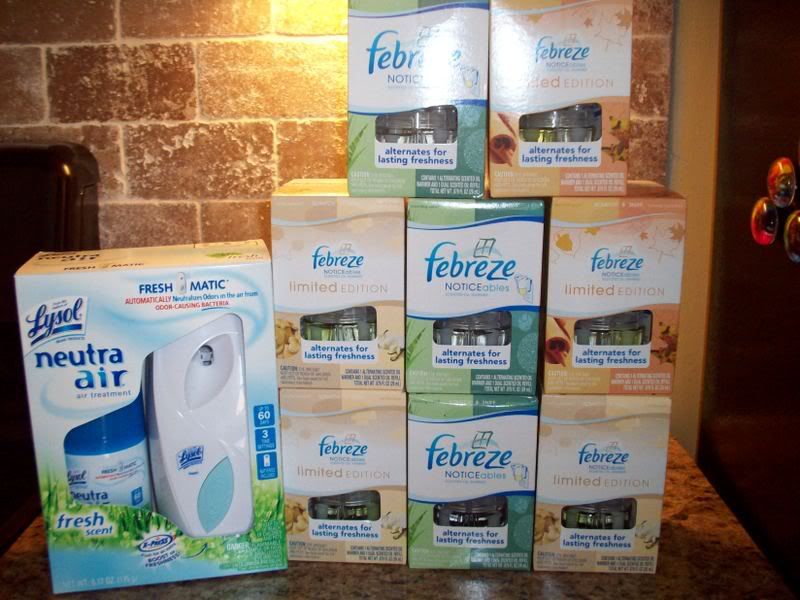 1 Lysol Nutrair $6
8 Febreeze Noticeables $5.97
Total $58.20
- 1 $5 Lysol q
-8 $5 Febreeze q
Total oop: 9.48
I did also find some fun things at Marshalls and Target, we got a bunch of Halloween stuff there. Nothing for the food/hba catagory, but Dave is gearing up for October! :)
Marshalls
Total Spent since Sept 1st: $162.02
Total Saved since Sept 1st: $1034.32
86.46% Savings in total