Ok, so I did my normal grocery shopping and thanksgiving... I didn't get any crazy deals except for free frozen veggies (on sale for $1, .35 q tripled making it free) and the HEB meal deal. My total between Kroger and HEB was 128, I'll add that and my savings below.
CVS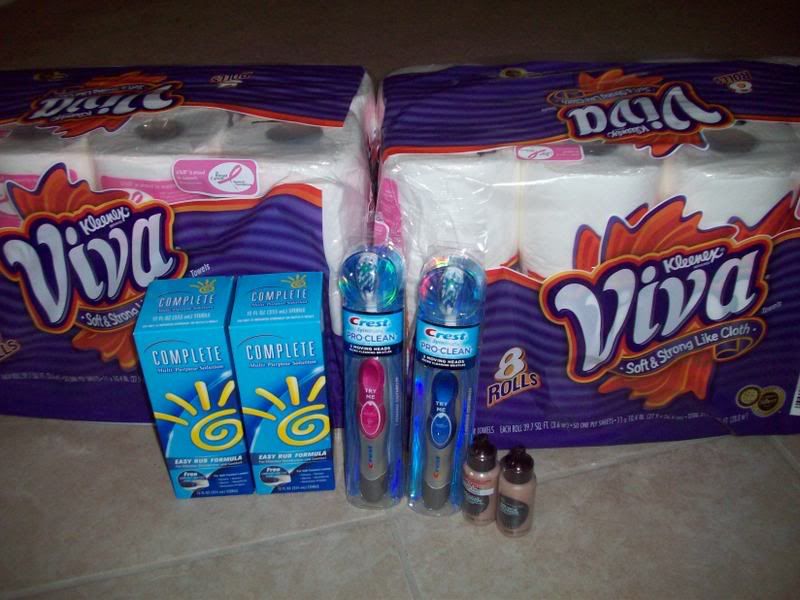 I was happy to acutally be albe to get everything that i came for. The last few weeks I've had to get alot of rainchecks :( The paper towel and toothbrushes weren't free (GASP) lol but i payed with ecbs for them...so technically no money out of pocket. Well...thats not entirely true... I LOST MY GIFT CARD :( It only had like $11 on it, but $11 goes a long way with me :( So I had to pay my balance oop :(
Two Identical Transactions
1 Viva Paper Towel 7.49
1 Crest Spin Brush 5.29
1 Mabeline Foundation 8.99
1 Complete Contact Solution 8.99
(Saved 7.70 with sale prices)
- .50 Viva
- $1 Complete
- $3 Mabeliene
- $2 Crest
Paid with ECBs OOP Zero for one and .69 for the other (different amounts of ECBs on each card)
And not pictured.. I went to another store looking for more contact solution (they were out) and got 2 more Mabelienes
8.99- $3 coupon, paid with ECBs and .76 OOP twice
Total OOP 1.52
Walgreens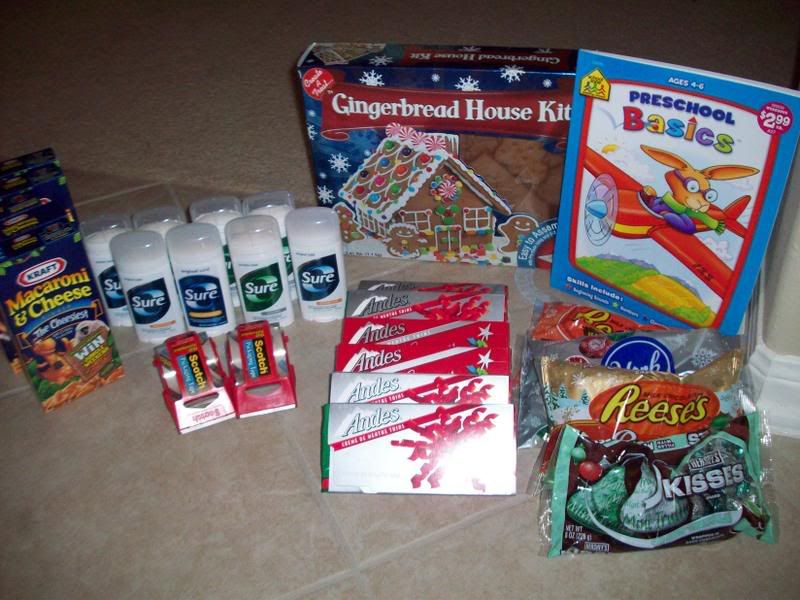 Ok, so I
went crazy at Walgreens. I paid for some stuff I wanted, then got a few extras, I used my rebate giftcard so I still didn't have an out of pocket cost, and one thing I got will give me another $5 rebate.
4 Hershey Candies 4/$10
6 Andes Mints 2.29 each
6 Mac and CHeese 1.50/ea
Gingerbread HOuse Kit 9.99
Breschool book 2.99
8 Sure Deoderant 1.99/ea
2 Package Tapes 2.99 (bogo)
- 8 $1.00 Sure Coupons
- 8 $1.50 Easy Saver Book Coupons (sure) (yes, I made .51 for each one)
- 8 $1.29 Andes IVC coupon (in the walgreens ad)
- 2 $1 Package Tape
- 6 $.81 Kraft Mac and Cheese IVC
Total $29.18, paid with rebate gift card
Total OOP Zero :)
Kroger Total 108.67
Kroger Savings 54.31
Heb Total 20.16
Heb Savings 13.77
Total Spent since Sept 1st: $355.27
Total Saved since Sept 1st: $4036.30
91.91% Savings in total