Walgreens

I am still learning how to shop at Walgreens, I don't do it as often as CVS but the deals are making me learn fast!!
Today I purchased 12 bottles of Robitussin and 2 bottles of visine. I would have bought more visine since it was a .50 money maker, but I only had 2 coupons. They also gave me a free pack of cards! :)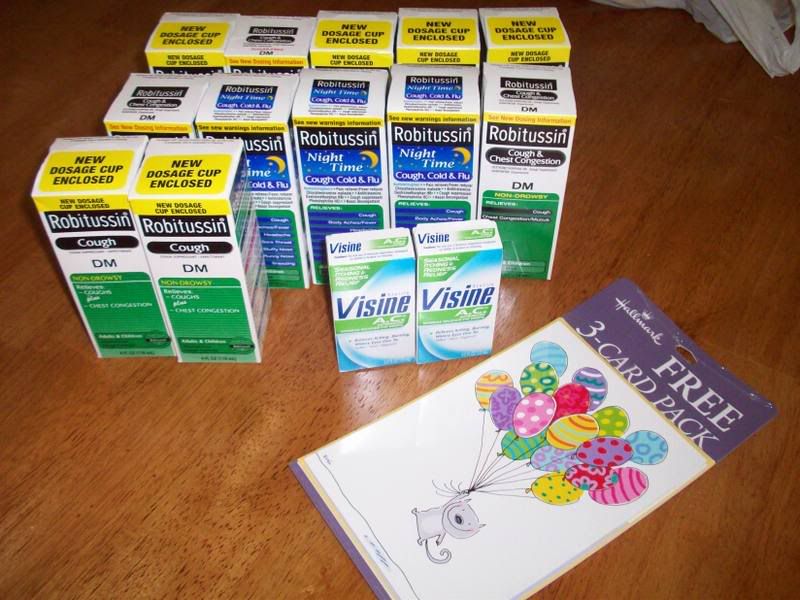 4 Transactions
3 bottles Robitussin @ 3.99 ea
- 3 $3 off qs
Total $2.97
Recieve: $10 in RR (register rewards....money off of your next purchase)
Total OOP: 10.86
RRs to use on next purchases $40
29.14 profit :)
I will count my RRs when I use them. Walgreens has a rebate program where certain items qualify for a mail in rebate. Now I can use this money to pay upfront, and make more money in the long run. They have items with a full rebate that you can use coupons on to make money. Also, if you chose to have your rebate on a gift card other than a check, you recieve a 10% bonus!
Walmart
I went to walmart to look for more of the All You magazine from August that had such great qs in it, but they were gone :( But I still did a few great deals!!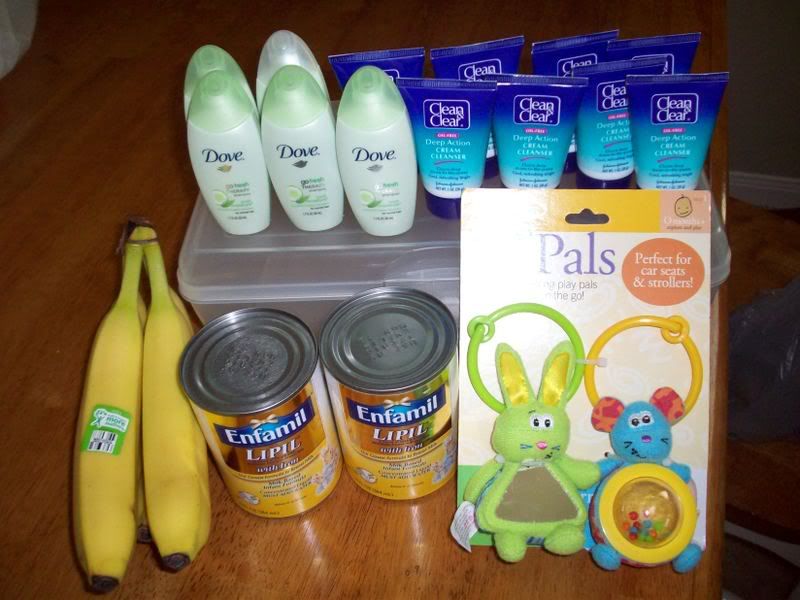 8 Clean and Clear Trail Face Wash @.97 use $1q, make .03
5 Dove Trail Shampoo @ .97 use $2 off make 1.03
2 Enfamil @ 4.32 with 2 $5 off checks
1 clear tub 2.50
Banannas .63
Infant Toy 4.96
Total 30.36
-28.00 in qs
OOP: 2.36
Total Spent since Sept 1st: $61.34
Total Saved since Sept 1st: $264.04