I am totally copying Amanda here (see her blog on the left) but I think it is good to show some things to do with your deals and stockpiles when regarding food. You can frequently get biscuits for free or close to it, so I always have a crazy amount of them. Here is one recipe that I do often for my kids, and the second is one I copied from Amanda.
Biscuit Pizzas
These are super easy. Just smash out the biscuit to the desired size. Add sauce (I use spaghetti because there is more of it and I can use the rest later, you can use pizza sauce though) then add toppings. I only had cheese tonight, so that went on top. Bake at 350° for about 12 minutes. Sometimes I bake the biscuits for a bit first, then add toppings to make sure it isn't too doughy.
Use plain biscuits for this, don't use butter or flaky. They aren't good that way!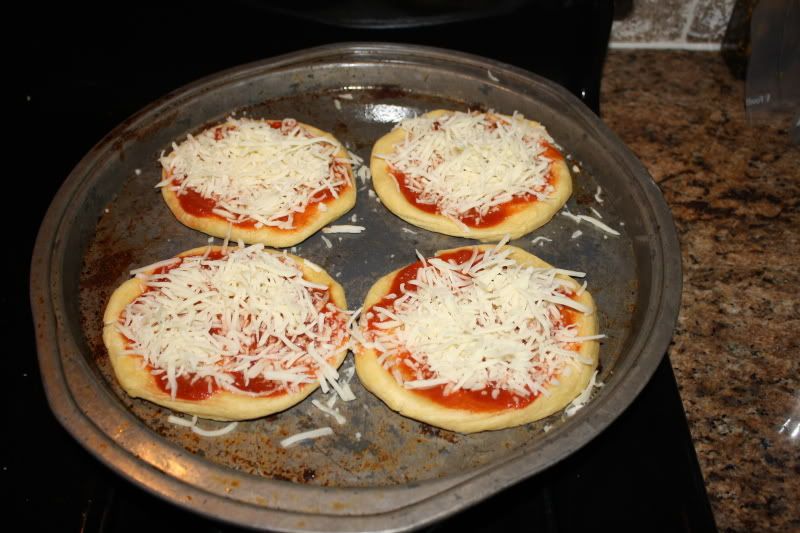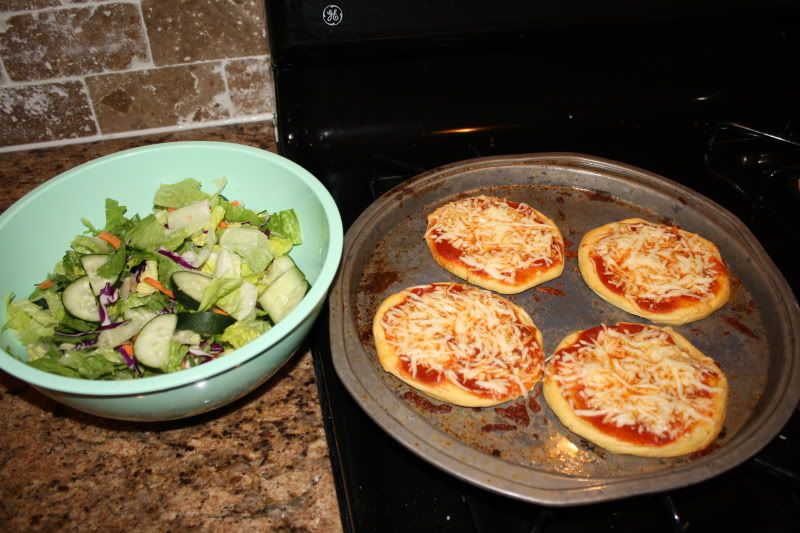 Now, I copied Amanda's recipe for this, but I used scrambled eggs and cheese (I didn't have any breakfast meats) and I put them inside these little biscuit pockets. I plan to make a bunch and freeze them for DH, he can't drink milk in the morning, so these are perfect!