Well I figured that I should get back on the ball :) I have been couponing, just not blogging, shame on me! Well I am back to share and to track my deals :)
First, let me say that I LOVE GARAGE SALES!! Amanda and I will be having our second garage sale in a few weeks. (April 10th and 11th if you are in the area and interested) We sell off all of our extra stockpile to raise money for whatever. This time it is our trip to.... DISNEY WORLD! We will both be taking our families in September, we are more than excited! So here are some pictures of what I have together so far for my part of the sale. I still have to go through more of the house to get things going!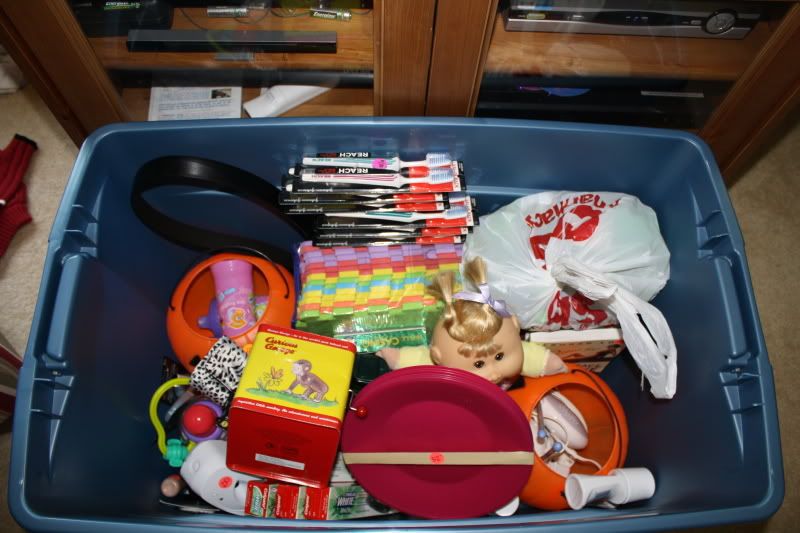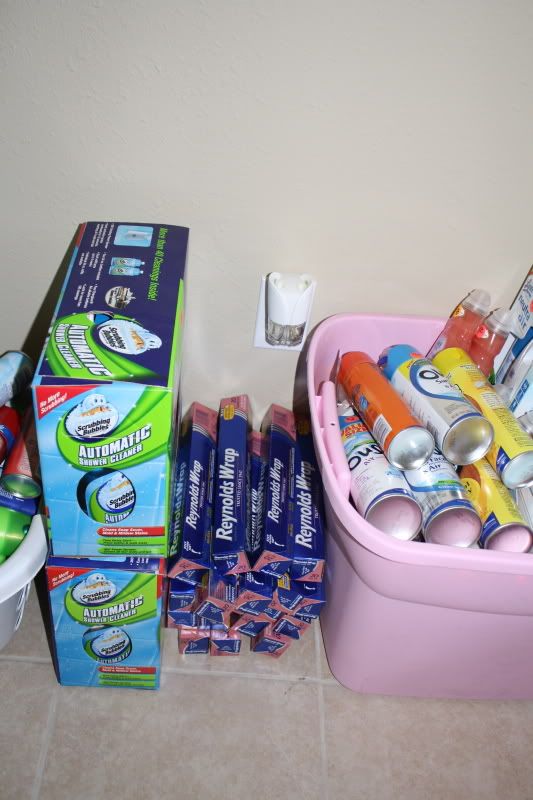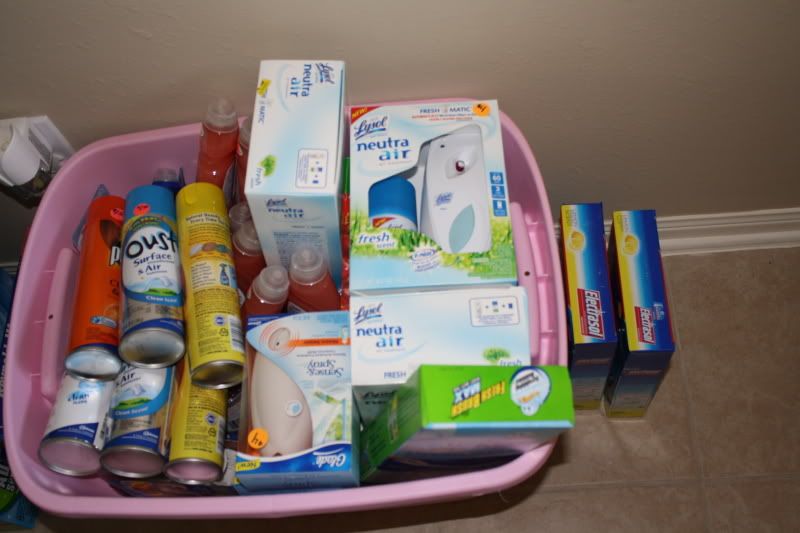 In the middle of the garage you can see a wooden clothing rack. My wonderfully, awesome husband DAVID made these for me! At the last garage sale we had so many clothes that stacking them on the tables just wasn't going to work, so we fixed that problem!!
Ok, some of my deals that I have done in the last few weeks are included in the above pictures (Garnier for instance, my whole laundry basket full..haha) But in the next few pictures are the diaper/wipes deals I have gotten (around .95 cents a pack after caregiver's rebate...woo hoo) And the dove deals that I have gotten this week. There are others, but they are already put away or mixed in with the garage sale stuff!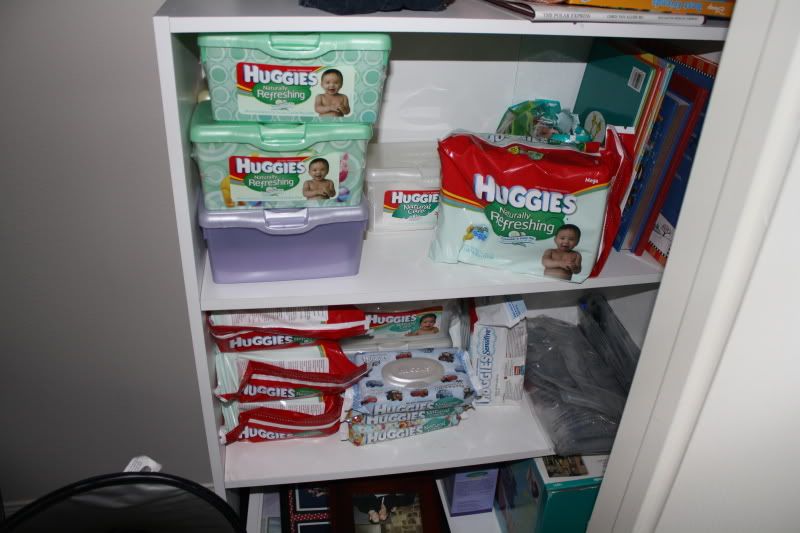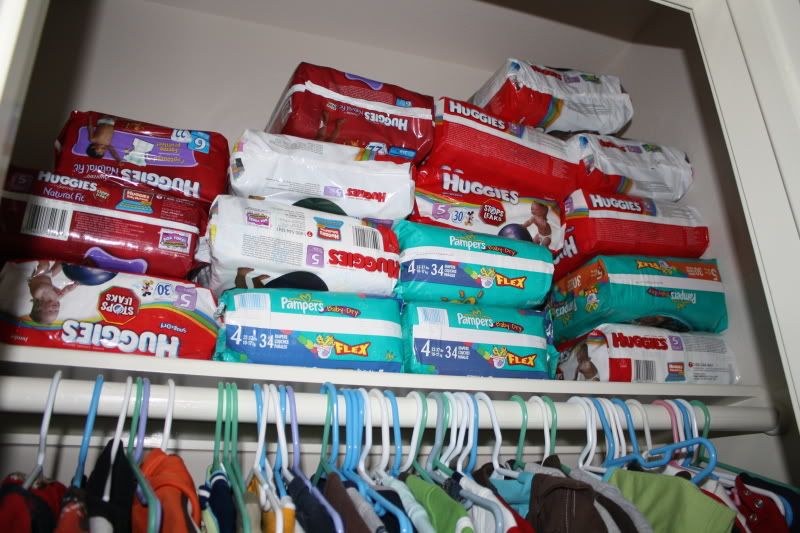 Also, I had the great idea to get some meat from Sams Club since its a great deal. What I didn't know is that to get the awesome price of $1.73/lb for 91/9 beef you had to buy 80+ lbs! So Amanda, Amanda's Mom and I decided to split it! We each ended up wtih 26.66 lbs for our families. I foodsaved mine into 1lb packs. hopefully this lasts us a while!!!